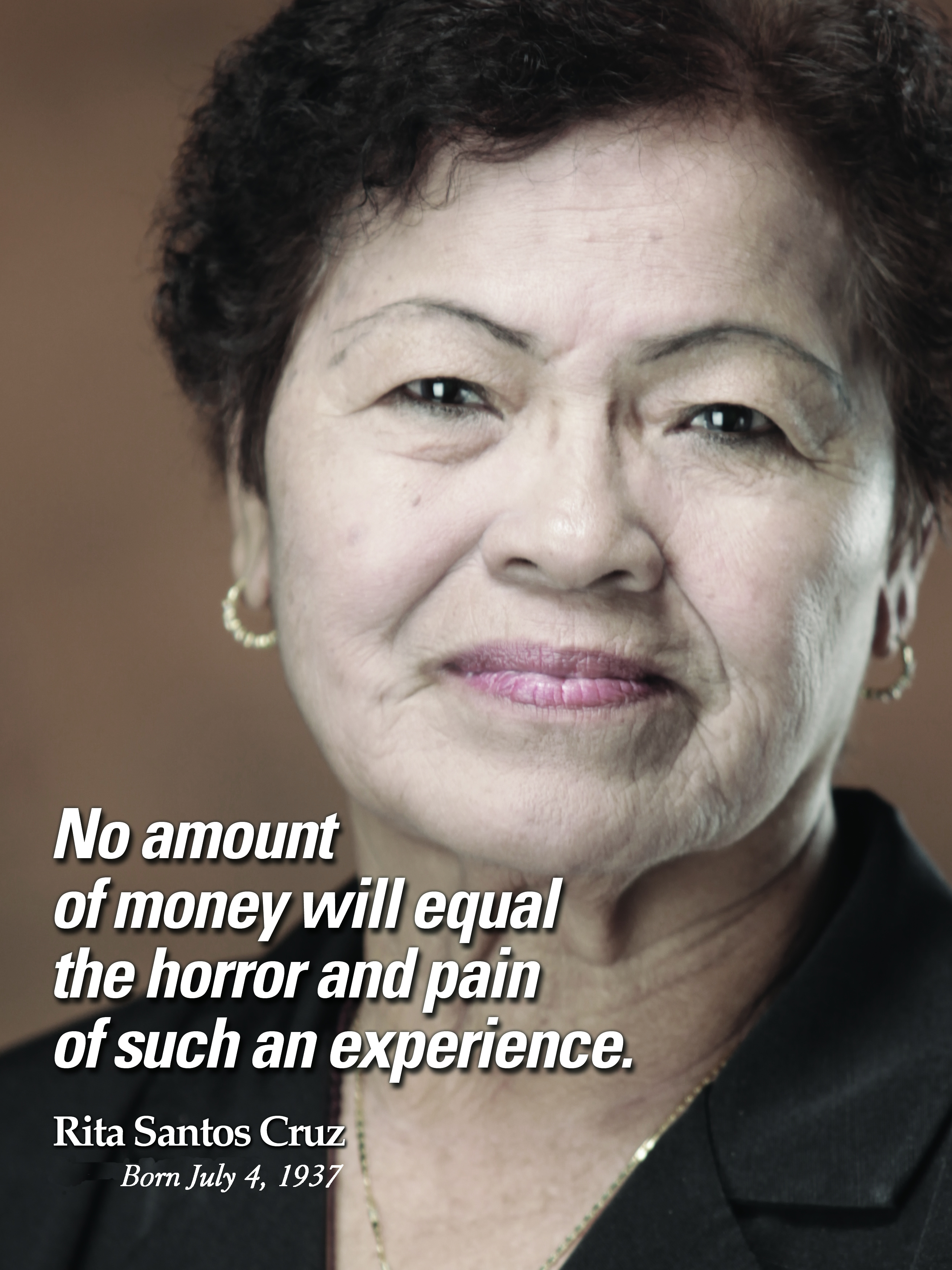 I was born in Talofofo on July 4, 1937, I was 6 when the Japanese came. My mother was the only on supporting the family and I witness her punishment by the Japanese. She was kicked and hit many times on the head because she refused to go to work for them many times. Now, I am the only one obligated to testify on behalf of my two siblings who were also punished, Luis and Gonzalo they suffered along side us. I was small at the time but my mind was sharp because I believed that the person who suffers a lot will understand what one goes through.

I was one person and I believe that there is no amount of money will ever equal the horror and pain of such an experience.

We have not come to ask for money there is no value to suffering, hunger and cruel punishment and that no million will suffice to satisfy that indignity.

We have not been acknowledged as a nation of people and also that we have suffered under the hands of the Japanese. Many have been raped, force to labor and I was forced to pick papaya and coconut for the Japanese.

We marched to an area As Lucas in Talofofo.

When we got there we saw a long and huge hole that was dug up but we had no idea what it was until my mother asked for a hug because the Japanese were suppose to kill us.
Real People. Real Stories. A weekly testimonial series provided by the Office of Senator Frank F. Blas, Jr. The testimony of Rita Santos Cruz is recorded in the Guam War Claims Review Commission public hearings held in Hagåtña, Guam on December 9, 2003. This story sponsored by the community involvement of AM Insurance Photo courtesy of Expressions Studio.